Bio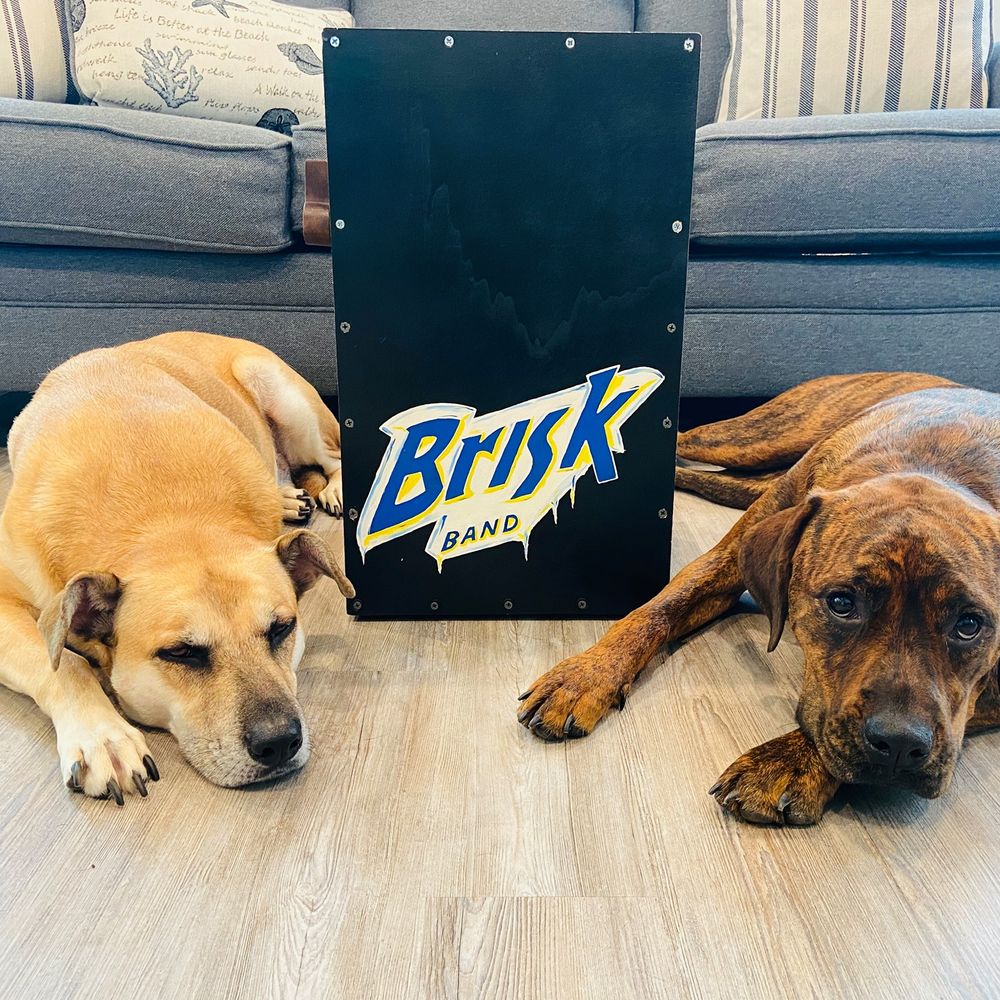 Brisk
Mark Euker: Frontman, guitar, vibraslap, vocals and cajon. As a husband, father of four kids and two fur babies, he is always busy. His wife Danielle is the band manager and runs sound, making this a family project!! Mark has opened for POD, The Flys, Fuel and Cracker as well as written a mass with Joe Negri. Mark has a great collection of band tees and jokes (some are even funny!).
Robyn Bauer: Violin, vocals. Mother of three and wife to Derrick. A teacher of children's music and concertmaster of the Fredericksburg Symphony, Robyn is a true 90's music lover whose classical roots allow her to fly on the fingerboard. She has performed all over the East Coast and Europe, and has shared the stage with world-class violinists Itzhak Perlman and Joshua Bell, and vocalists Tony Bennett, Kristen Chenoweth, Judy Collins, Paul Anka, and Jose Carreras, among others!
Eddie Dickerson:  Vocals, fiddle, mandolin, amazing musician that travels the United States and beyond impressing the masses and keeping us all entertained. Eddie is a Fredericksburg area native but his frequent flyer miles are off the chart!!
Gabe Fernandes: Drums. Gabe retired from the Air Force in 2020. He is excited to be back in school to get his degree in Music and dreams of getting paid to play drums for the rest of his life (hint, hint folks!! We need more full band gigs!!). Gabe's wife, Kate, teaches choir at a high school in DC where she also helps Gabe raise their adorable yellow lab, River!!
Cecilia Garvey: Fiddle and vocals. Cecilia is one of music gems that are rarely found when someone at a party bar announces "Hey, my friend plays... can they give it a shot?!" Cecilia brings a huge talent to the stage with great fiddle rifs and powerful vocals. She can be found blowing crowds away at Bluegrass festivals, hugging puppies and attending and planning the best Galas in NoVA.
 
Ryan Persinger: Bass. Ryan is a HUGE cat lover, adores spinach and various other veggies, rooting for the underdog in sports and has the best taste in music ever!! While he is a bass player, Ry can also be found playing guitar and we are TRYING to get him on the mic!!
Chelsea Cameron: Vocals, wife, mom to four, and a new fur baby!! Chelsea spent time in the prestigious Air Force Band. .
Guest musicians include Brett Minard, Jon Wiley, Piper Barbre, Joanna Smith, Jeff Ehnen, and Keith Kleinhampl.