Bio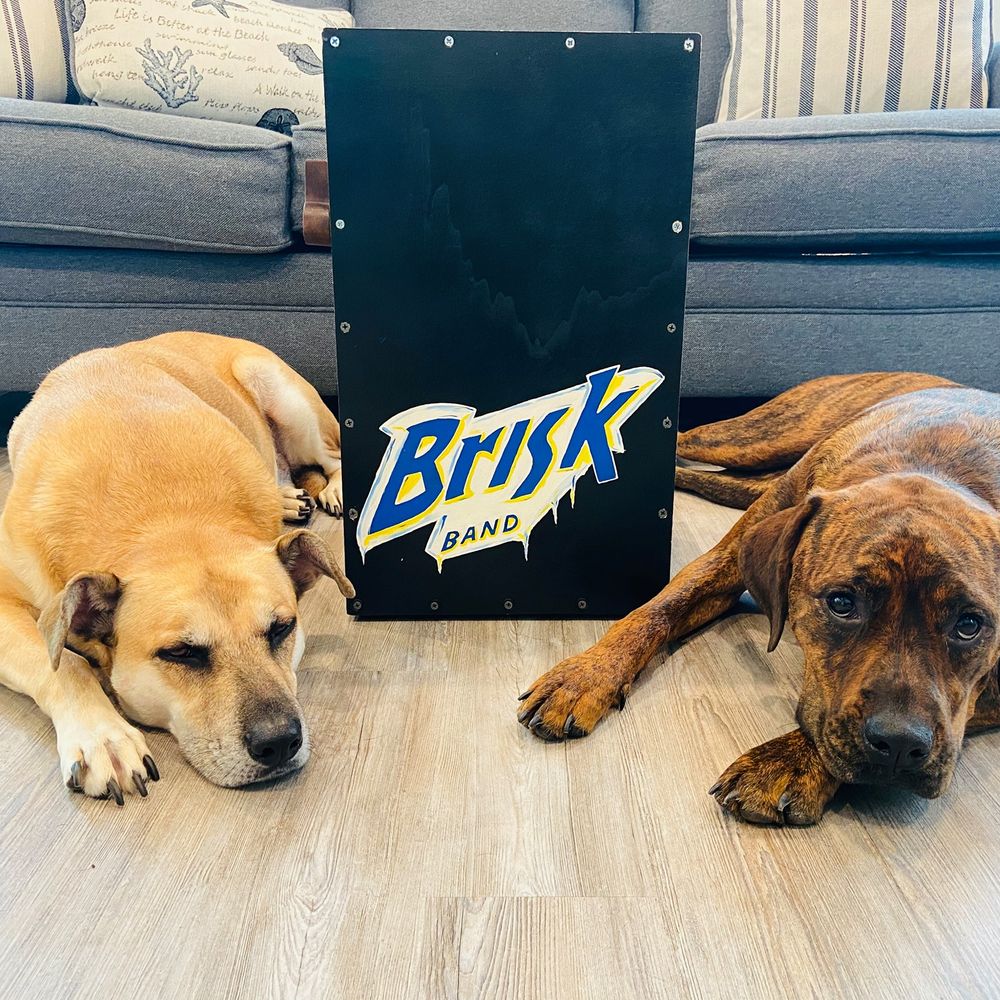 Brisk
Mark Euker: Frontman, guitar, vibraslap, vocals and cajon. As a husband, father of four kids and two fur babies, he is always busy. His wife Danielle is the band manager and runs sound, making this a family project!! Mark has opened for Cracker, Fuel, POD, The Clarks, and The Flys. Mark has a great collection of band tees and jokes (some are even funny!).
Robyn Bauer: Violin, vocals. Mother of three and wife to Derrick. A teacher of children's music and concertmaster of the Fredericksburg Symphony, Robyn is a true 90's music lover whose classical roots allow her to fly on the fingerboard. She has performed all over the East Coast and Europe, and has shared the stage with world-class violinists Itzhak Perlman and Joshua Bell, and vocalists Tony Bennett, Kristen Chenoweth, Judy Collins, Paul Anka, and Jose Carreras, among others!
Cecilia Garvey: Fiddle and vocals. Cecilia is one of the music gems that is rarely found when someone at a party bar announces "Hey, my friend plays... can they give it a shot?!" Cecilia brings a huge talent to the stage with great fiddle riffs and powerful vocals. She can be found blowing crowds away at bluegrass festivals, hugging puppies and attending and planning the best Galas in NOVA.
Ryan Persinger: Bass. Ryan is a HUGE cat lover, adores spinach and various other veggies, rooting for the underdog in sports and has the best taste in music ever!! While he is a bass player, Ry can also be found playing guitar and we are TRYING to get him on the mic!!